BREAKING ASSOCIATION MALMÖ
Breaking, also known as breakdance, is a style of street dance that originated in the Bronx, New York City during the early 1970s.
Breaking is one of the four original elements of hip-hop culture, alongside DJing, MCing (rapping), and graffiti art. The culture emerged from the Bronx during a time of social and economic struggle and provided a positive creative outlet for young people in the community.
Breaking involves a combination of acrobatic and gymnastic movements, such as spins, flips, and freezes, which are performed to the beat of hip-hop, funk, and breakbeat music.
The dance style has also influenced other styles of dance and music, and remains an important part of hip-hop culture to this day.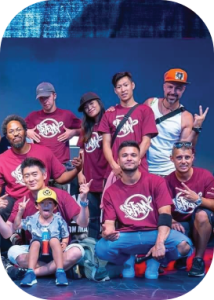 BAM is a non-profit organization founded in February 2019 with the purpose of promoting cultural and urban art forms, particularly within the positive influence of hip-hop culture. We're based in Malmö and organize workshops, practices, competitions, and jams for the dancers in Malmö.
Our vision is to create learning and meaningful contexts that promote well-being and self-esteem, especially among young people. We also strive to enhance community, integration, and inclusivity while providing tools to realize ideas and to increase accessibility to breaking.
BAM Break School welcomes everyone (6 years and older) to learn breaking!
BAM members collaborate to host open practices 5 days a week, join us!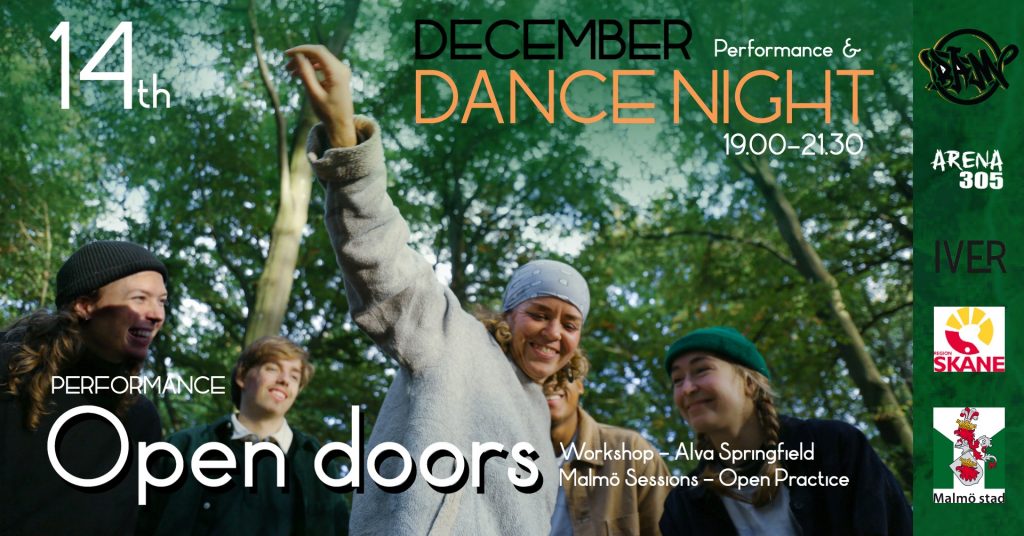 Breaking Association Malmö (BAM) tillsammans med Theresa Gustavsson välkomnar er till visning av dansföreställningen: Open Doors Med gemensam intention, inlyssnande